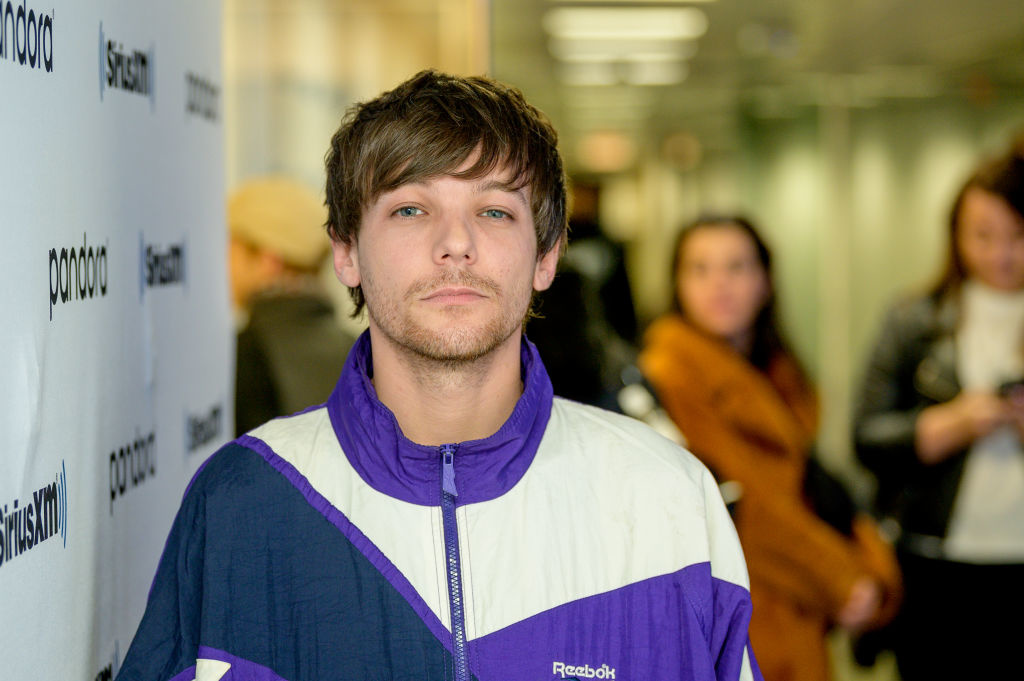 After what was apparently a tense interview on BBC Breakfast for former One Directioner Louis Tomlinson, the singer now claims "defo won't be going on there again."
Tomlinson was on the BBC's morning news show to promote his just-released debut solo album, Walls, and took issue with co-hosts Dan Walker and Louise Minchin's "gossipy" questions.
The album's indie rock sound is informed by Tomlinson's personal experiences, such as the deaths of his mother in 2016 and his sister in 2019, as well as the struggles he has faced as an artist. Over the years, the star has gradually opened up about his grief via social media and select interviews.
Related | Louis Tomlinson Isn't Beefing With the One Direction Boys
So when Tomlinson tweeted his dissatisfaction with the broadcast, Walker responded, "Sorry you feel like that. It was nice to speak to you on #BBCBreakfast this morning. Can I ask what you are upset about?"
Tomlinson replied that he was upset that some of the questions focused on his grief, ultimately accusing the BBC Breakfast hosts of spreading gossip. The interview also explored the rumors of a potential One Direction reunion, Tomlinson's alleged beef with fellow former member Zayn Malik and more.
"It goes without saying how hard it is to lose both people so close to me," he wrote. "The least I ask is that you respect my decision of not wanting to be asked in interviews about something so painful."
Walker defended his and Minchin's interview, explaining that there was no ill will, and that they wanted to explore the subject matter behind some of the most personal songs on Walls. But regardless of their intent, it was made clear that Tomlinson wants to move on. "Anyway fuck the negativity now. It's been a siiiiick week," he tweeted.
Stream Tomlinson's Walls, below.
Photo via Getty
Источник: Тексты Песен от Lyrics.az