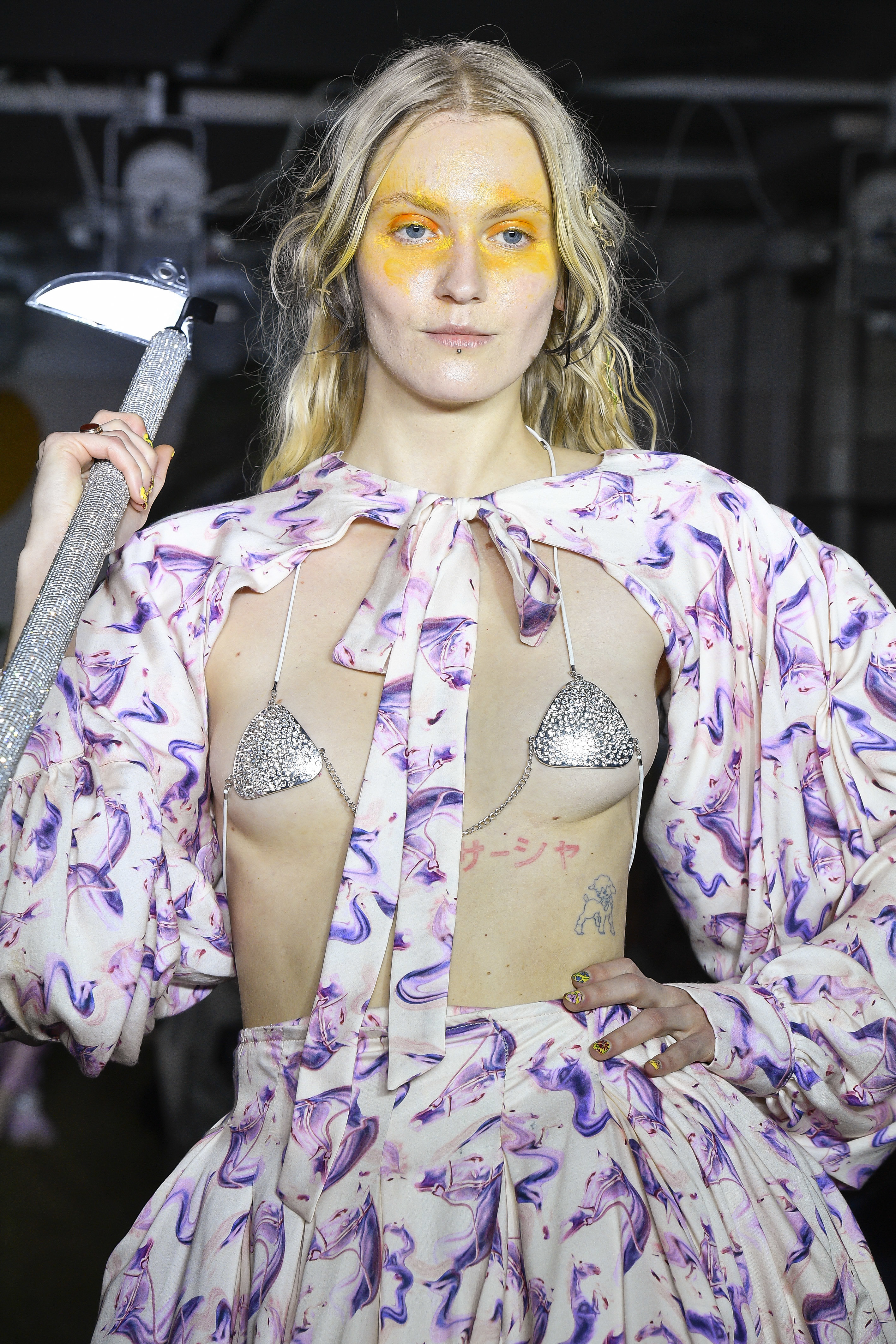 For Fall 2020, 2019 CFDA Fashion Fund Finalist Collina Strada is urging you to "get outside and be a garden ho." The collection is a to-the-point statement on sustainability from designer Hillary Taymour — whose whimsical offering of florals, tie-dye and Victorian silhouettes also came with a clear message: go green.
Related | Sies Marjan Brings the Countryside to the City
The runway, opened and closed by model Hanne Gaby Odiele, was covered in grass. The rose-printed jackets and silk pieces were both earthy and regal, rounding out an eclectic mix for the young designer. Featuring upcycled materials from deadstock, the New York-based brand definitely cuts no corners when it comes to sustainability.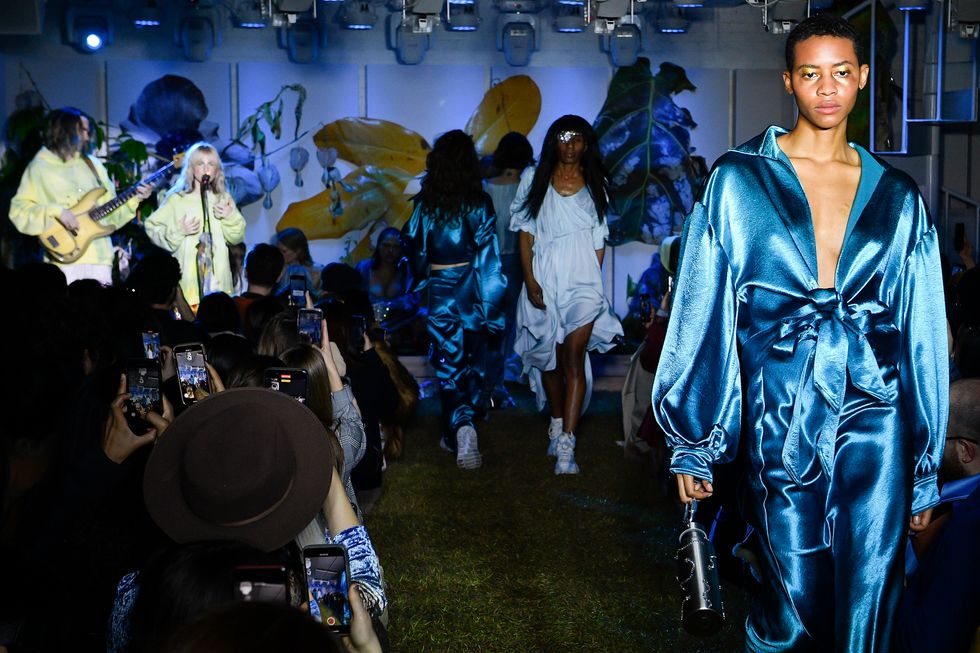 As for accessories, Taymour's sustainable chic isn't for any old "garden ho": the collection was complete with bedazzled gardening tools like a watering can and fork, for the greenhouse diva within. Maggie Rogers is a fan: she made the brand's encrusted water bottle go viral at the 2019 Billboard Women in Music Awards. The show concluded with a performance by Paramore's Hayley Williams, who donned a silk shawl by the brand and promoted her own debut solo project, aptly titled "Petals For Armor."
Using her design platform to advocate for climate and social awareness, Taymour's approach is all about keeping a serious subject really fun. When it comes to maintaining her stance, the designer wants to teach people that self-sufficiency (ie farming your own food with a bedazzled hoe) is just as important as feeling the fantasy of fashion, telling Vogue that you have to, "be chic while you do it. It doesn't need to be so serious and granola."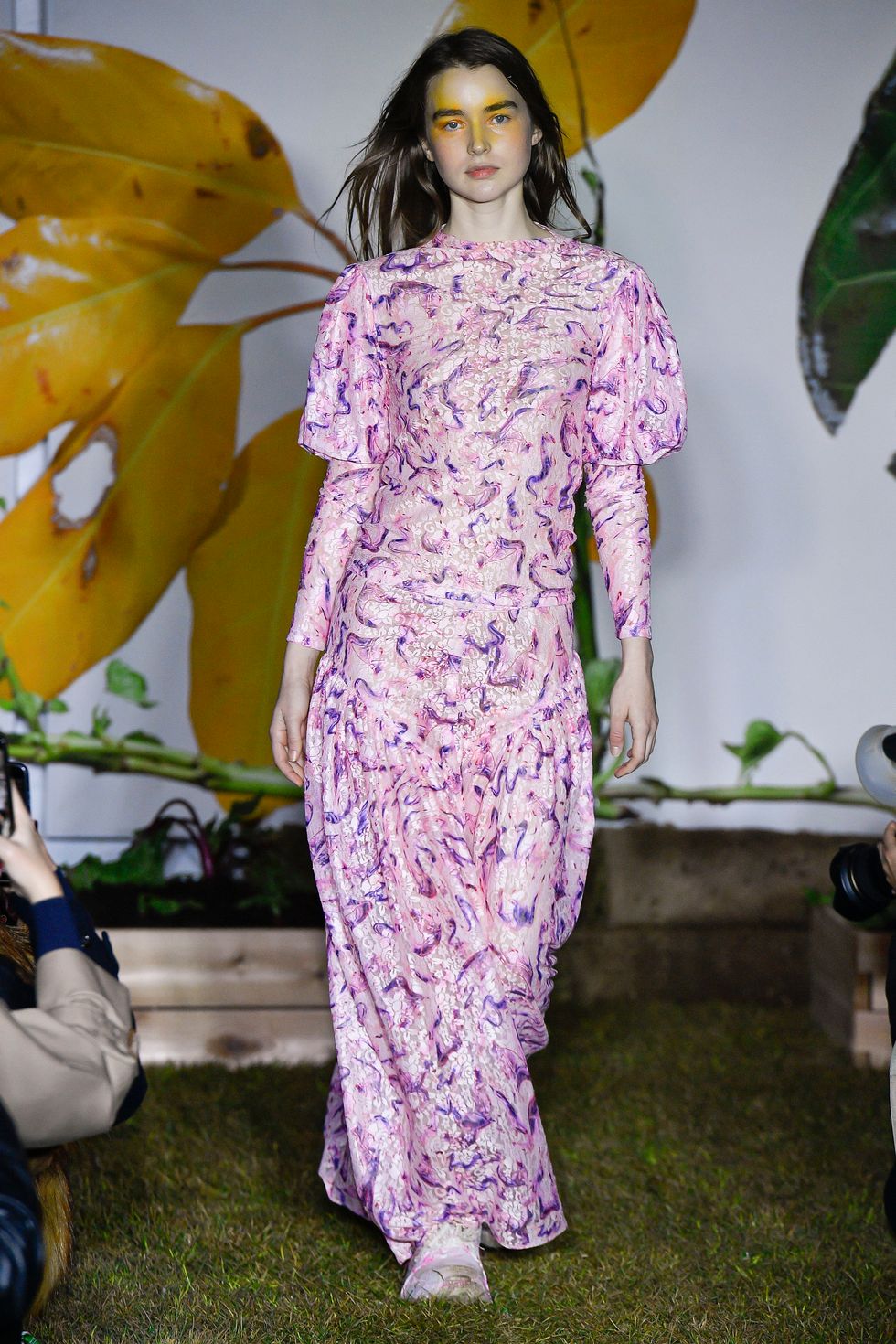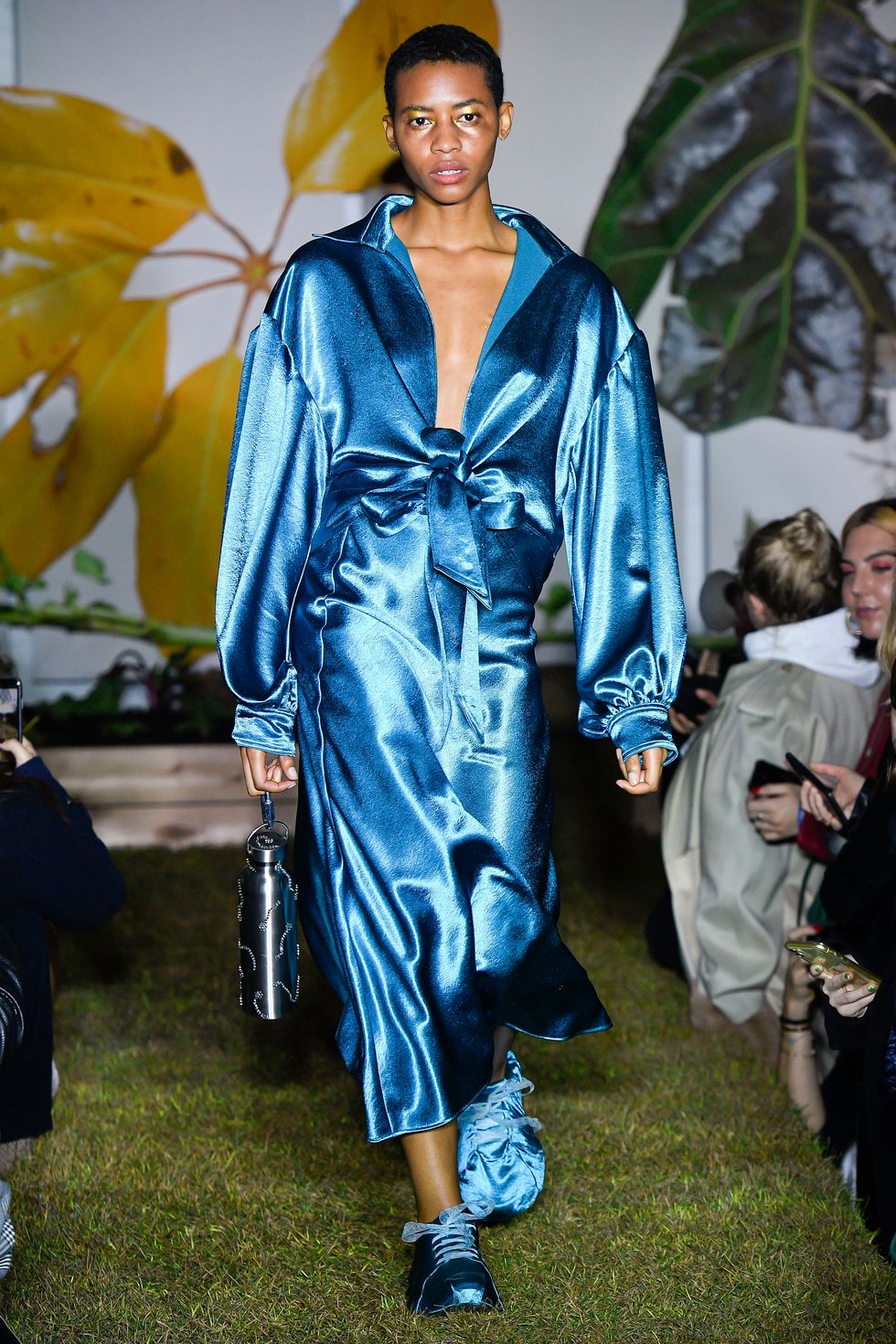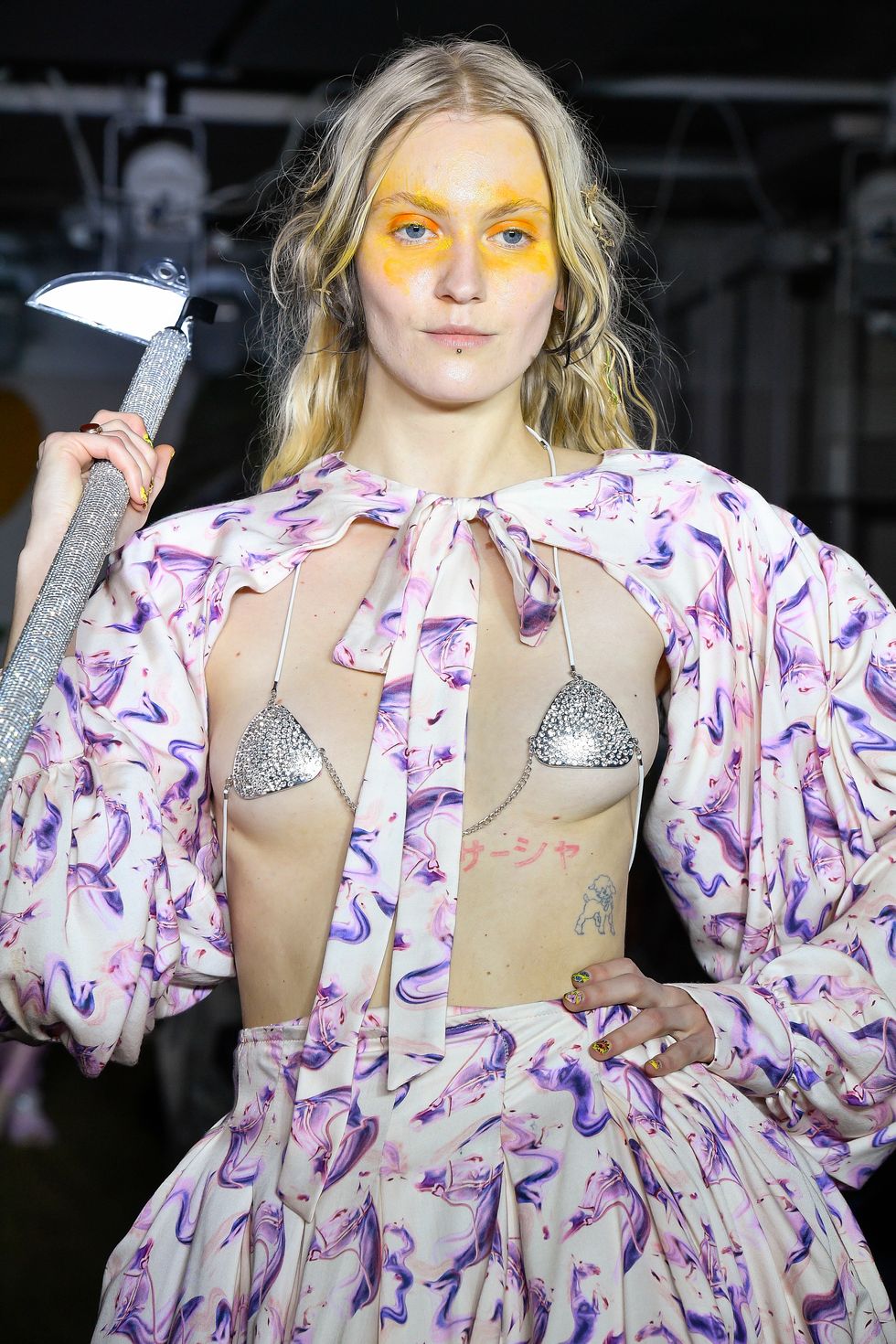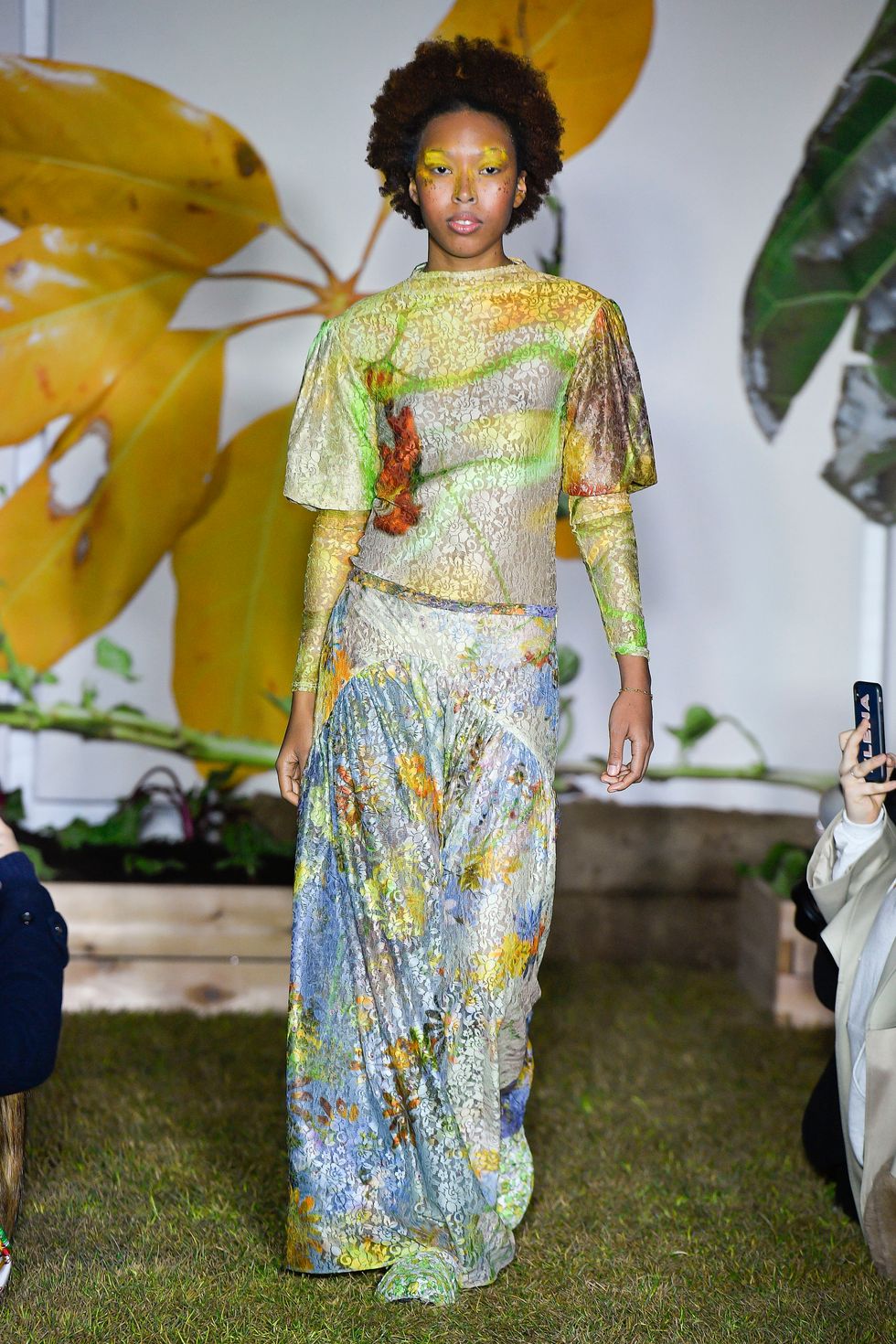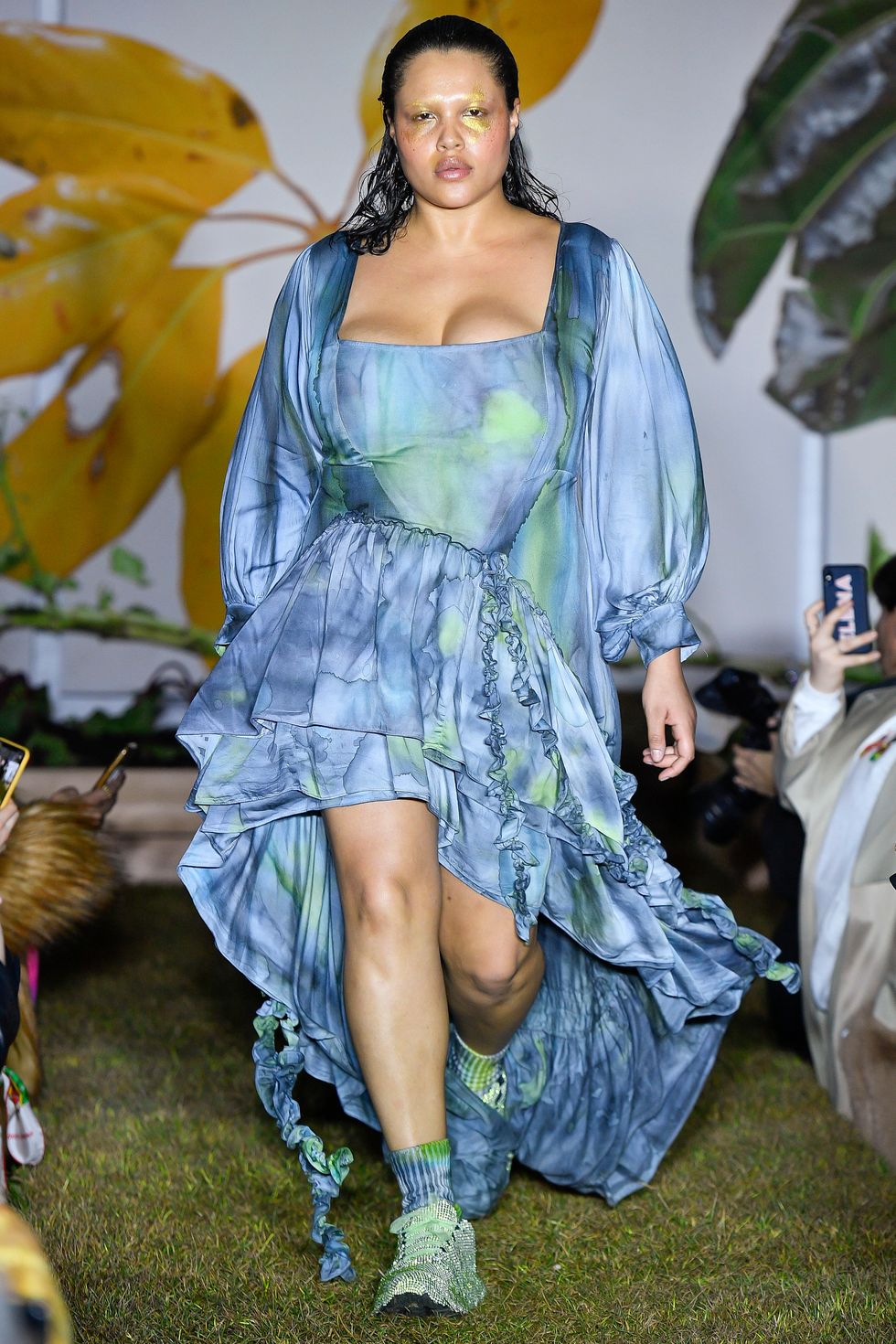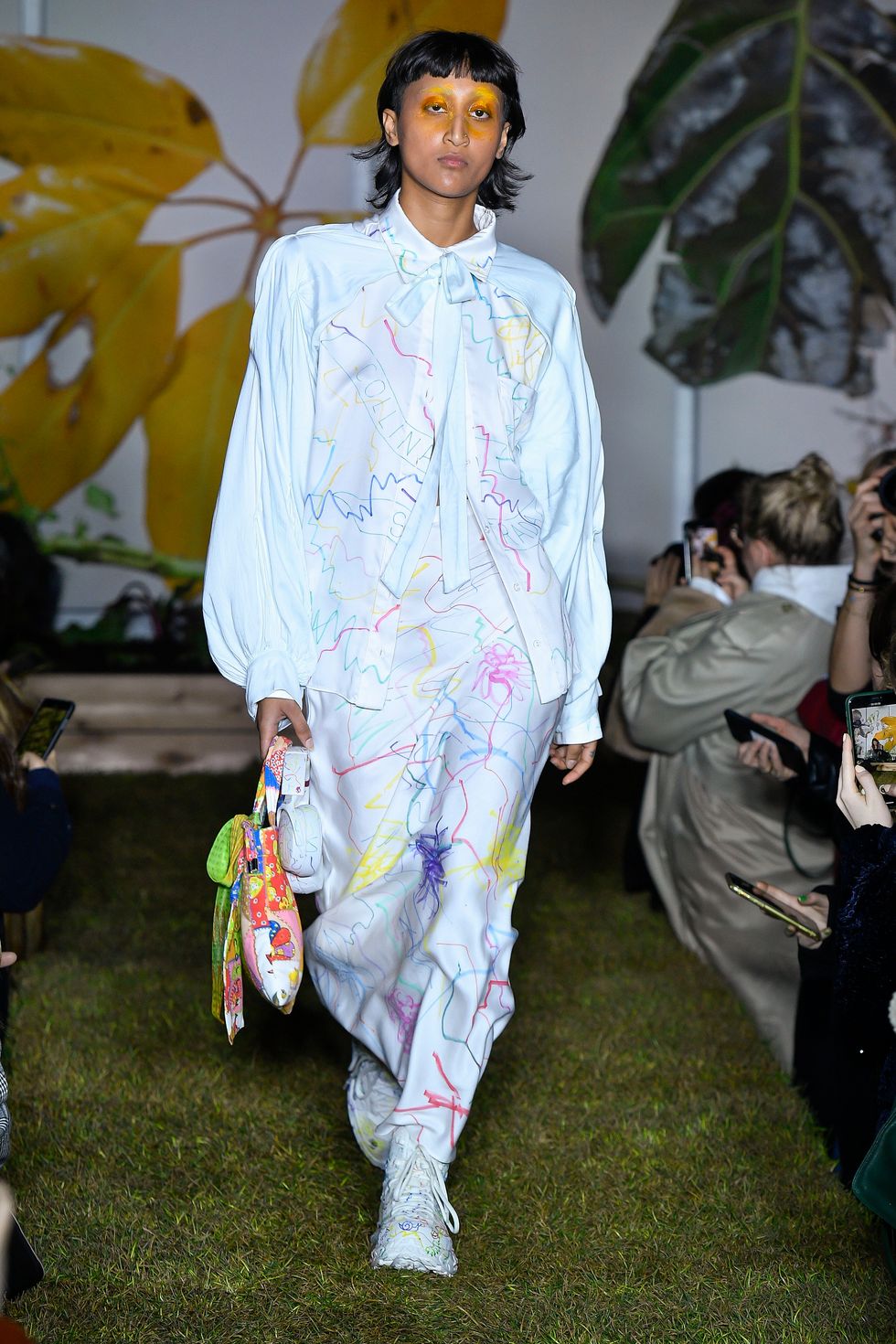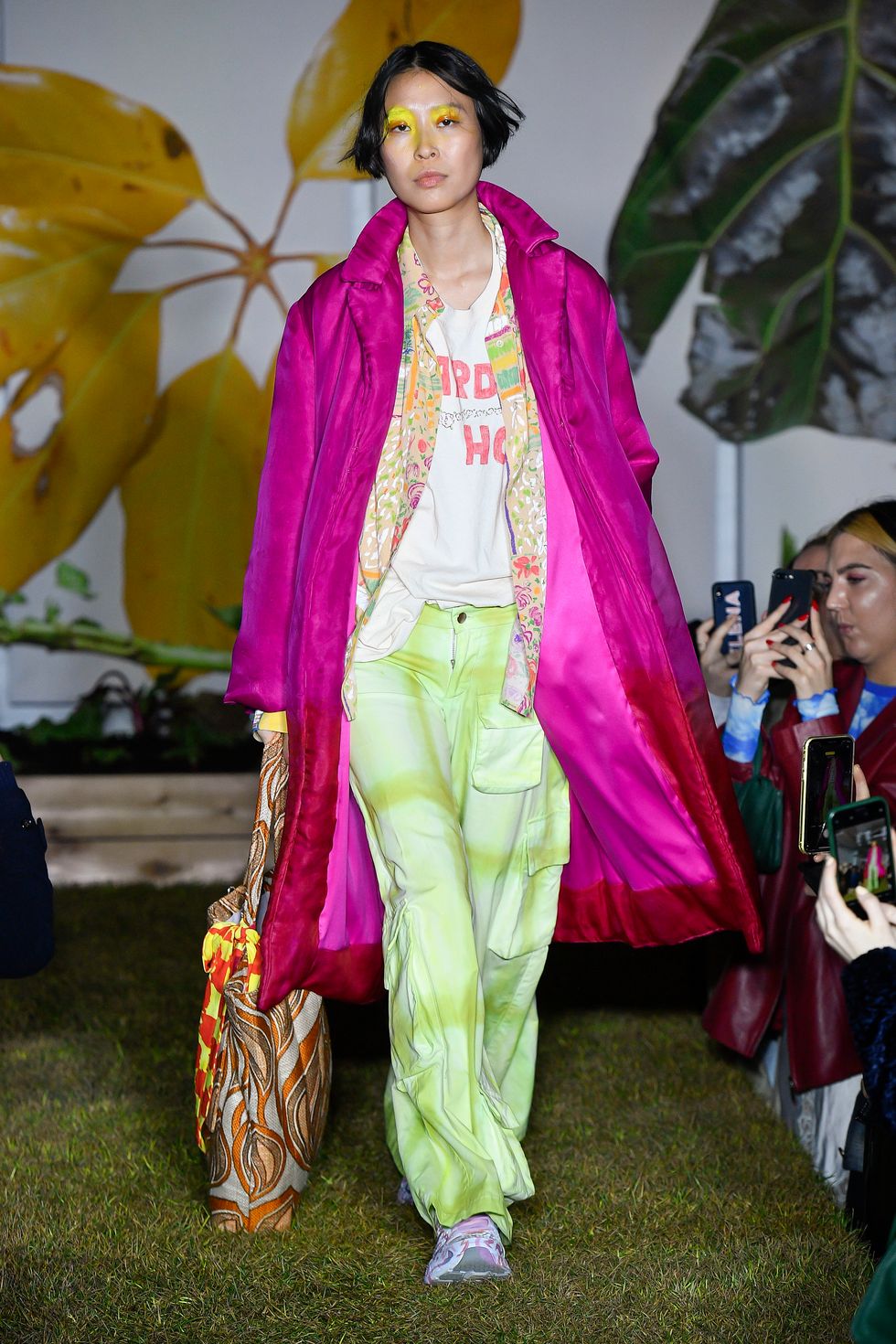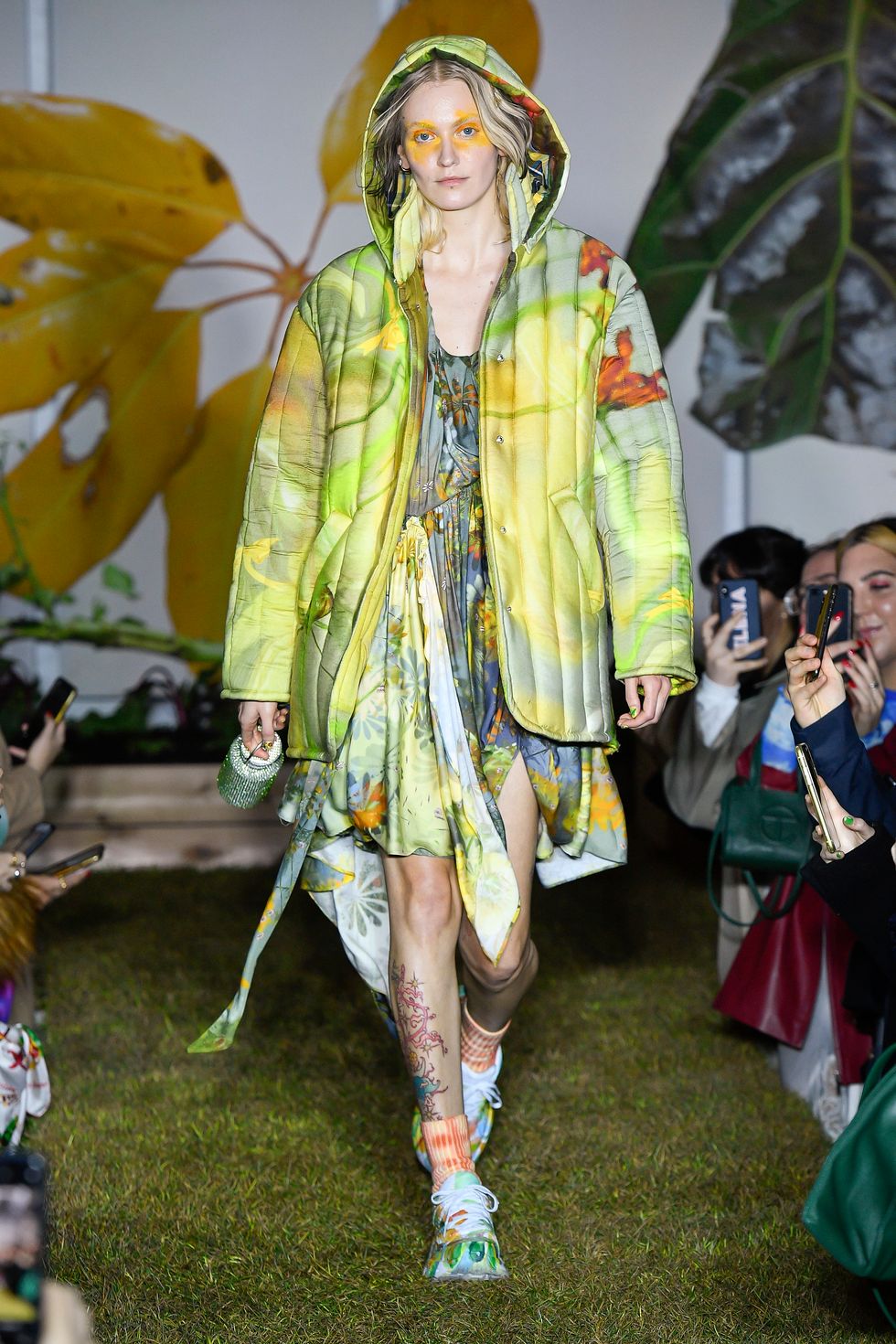 Photos via Getty
Источник: Тексты Песен от Lyrics.az